Jessica McCallum
Position: Co-Chair/Communications
Graduation Year: VFMP 2016
Favorite Event: Tough Mudder 2013
Why the MGM Club? It offers a great opportunity to work in a multidisciplinary team and learn about pre-hospital medicine in a unique setting.
Andrew Guy
Position: MGM Club Event Coordinator and Data Entry Lead
Graduation Year: VFMP 2017
Favorite Event: My favorite event so far was the spinal packaging event instructed by BC Ambulance Service paramedics and Dr. Carolyn Kelly-Smith, ER physician and doctor for North Shore Search and Rescue
Why the MGM Club? I joined the MGM club because enjoy working in a pre-hospital environment with limited resources, learning to improvise and think on my feet. I have a background working on events through my experience coordinating the St. John Ambulance Brigade as well as with the Royal Canadian Marine Search and Rescue in Victoria, which naturally led me to further my involvement by joining MGM
Sam Brophy
About Me: My name is Sam Brophy. I am a first year student in the Island Medical Program. The MGM group interested me because of my passion for first aid and emergency medicine. I have volunteered as a first aid attendant and a first aid trainer, and I have worked as a primary care paramedic with BC Ambulance for the last few years. The field of emergency medicine and prehospital care offers an impressive variety of patients, injuries, and illnesses. Working under pressure and in high stress environments offer exciting and memorable experiences that I find invaluable.
Chris Wright
Program and Grad year: IMP 2018
Why I am Interested in MGM: I am interested in MGM because I see it as a great way to learn about emergency medicine techniques and get exposure to interesting cases. I am excited to be an Island Rep for the MGM Club because I would like to ensure that my fellow IMP students have the opportunity to participate in MGM Club events!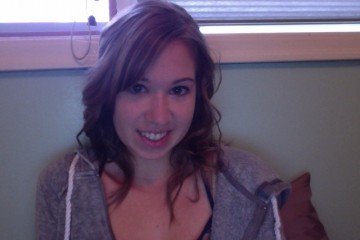 Stephanie Ruscheinsky
About Me: I'm Stephanie Ruscheinsky, a student of the NMP 2017. This is my second year involved with the MGM club as the NMP representative. I was interested in the MGM club because I am interested in emergency medicine and felt this would be an interesting way to learn more about it from a different perspective, outside of the hospital. I was also interested in the practical hand-on experiences offered, as well as learning from and interacting with healthcare professionals in the field.
Connor Hawkin
Program and Grad Year: VFMP 2018
Why you are interested in MGM: Mass gathering medicine is a relatively unique branch of medicine that combines a number of things I'm passionate about: music festivals, having remarkably candid conversations with total strangers, being outside and being forced to produce creative solutions with limited resources.
Jamie Powell
Jamie is a medical student with UBC's Faculty of Medicine – Southern Medical Program in Kelowna – class of 2016. He has been a part of MGM since 2012. Originally from the Okanagan area, Jamie worked as a firefighter in Vernon and has training as a First Responder. He enjoys playing many sports and enjoys hiking and camping. Jamie feels that it is important for medical students to realize and appreciate the work that firefighters, police and first responders contribute before a patient gets to the hospital.
Kathleen Ennis
Graduation Year: 2018
Site: IMP
Why the MGM Club: Through working as a lifeguard I have developed an interest in first aid and mass gathering events. I joined the MGM club in order to learn more about pre-hospital medicine.
Riley Golby
Program and Grad Year – MED VFMP 2017
Why I am interested in MGM: Learning how I can contribute to the safety for these large scale events in the future is very exciting! It is challenging enough to manage acute patient care within a fully equipped hospital setting – that same kind of care in a more hectic, less controlled environment, in the context of scarce resources requires another type of skill set altogether. Through MGM I hope to get exposure to a facet of medical care that I will not typically have experience in within my training and hopefully this can become a part of my career in the future.
Ross Prager
Program and Grad Year – Medicine, VFMP 2018
Interest in MGM– Volunteering with St. John Ambulance Victoria and working with the British Columbia Ambulance Service as a paramedic has exposed me to the challenging, dynamic, and exciting realm of pre-hospital and mass gathering medicine. I am excited to have the opportunity to contribute to this rapidly expanding field, and am looking forward to the opportunities that lay ahead.
Sophie Walton
Program and Grad Year – Medicine, NMP 2018
Interest in MGM – I joined the Mass Gathering Medicine club as I have a background in First Aid and an interest in Emergency and Pre-Hospital medicine. I think it's a great way to meet like-minded people, learn new skills and get exposure to event medicine!
Ben Huang
Program and Grad Year – Medicine, VFMP 2017
Interest in MGM – I think MGM is an exciting way to practice medicine in a relevant, community-based, low-resource setting. Through MGM I hope to be exposed to interesting cases and opportunities, and to learn more about pre-hospital medicine.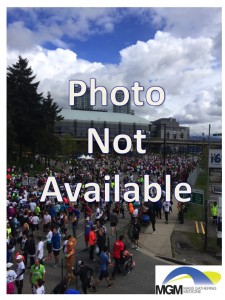 Tim Grieve-Price
Program and Grad Year – to be updated soon
Interest in MGM – While new to the world of MGM, Tim has a wealth of experience with first-aid and coordinating large outdoor events. He has been a medical attendant on three separate international volunteer trips, for both patients and his peers, has years of experience lifeguarding both indoor and outdoor environments, and has been involved in outdoor sports in some capacity since he was 14. He is always excited to share his experience, and to learn from others. As someone with a passion for sports, music, and many other things, he has a vested interest in keeping these events fun and safe for everyone, and in helping others do the same!
Sydney White
Program and Grad Year – to be updated soon
Interest in MGM – Before starting med school in the class of 2018, Sydney was lucky enough to get her hands dirty with trauma and pre-hospital medical care with Revelstoke's Ski Patrol, Search and Rescue and BC Ambulance Service. Over the years, her favorite medical volunteering experiences have been the Ironman Championships in Kona, Hawaii the Freeski World Tour, and Shambhala Music Festival in Salmo, BC. Im looking forward to helping out with MGM club next year, and some great events this summer!
Kelly Soros
Program and Grad Year – MD Undergraduate Program, Class of 2019
Interest in MGM – Prior to entering medical school in 2015, Kelly was working as an RN in an Emergency Department. As soon as she heard about MGM, she knew she had to be a part of it. She likes using her skills and applying it to low resource/challenging settings! She also loves combining her passion for sports with medicine. Most importantly, she loves attending events where she can advance her skills while having fun.
Cristian Vadeanu
Program and Grad Year – VFMP Medical Program (graduating year 2017)
Interest in MGM – Cristian Vadeanu is currently a fourth-year medical student at the University of British Columbia. As an avid scholar and outdoor enthusiast, Cristian is highly interested in acute care medicine in a variety of settings, including wilderness medicine and mass gathering events. Off the wards, Cristian was highly involved in the community through the world of lifeguarding and in the military as an advanced parachutist. His involvement with MGM allows integration of many interests in team-oriented settings – passions that are clearly evident and highly infectious.