MGMIG Leadership Team
Dr. Adam Lund, Founder, Academic Director
Adam is an emergency physician at Royal Columbian and Eagle Ridge Hospitals, and has been an avid fan of mass gathering events since his pre-teens. He started as a "cadet" with St. John Ambulance, then drifted into the world of lifeguarding, both of which provided for opportunities to volunteer at events. No, more than 25 years later, he's worked as site physician, medical director, researcher, and on site faculty at many of the largest events in the Lower Mainland. He started the MGM Interest Group after identifying the need to better understand and describe the work of MGM, in order to establish an evidence base upon which to improve care.
Dr. Sheila Turris, PhD, Co-Lead, Research Team
As a Nurse Practitioner with a passion for emergency medicine and event medicine, in the last few years I have had many opportunities to participate in the planning, execution, and evaluation of health-related services for special events (aka mass gatherings). As the co-lead of the Mass Gathering Medicine Interest Group at the University of British Columbia, I am privileged to participate in policy initiatives, to publish research that grows our knowledge base with regard to best practices for event medicine, and to support the next generation of health care professionals drawn from a wide variety of practice backgrounds.
Kerrie Lewis, LPN, EMR, Senior Research Assistant
Kerrie has been a member of the MGMIG Executive Team since 2010 and currently works as a Senior Research Assistant. Kerrie has 10 years of event medical experience and started out by providing pre-hosptial care as a St. John Ambulance volunteer where she was a Divisional Staff Officer with the Tri-Cities Brigade in Port Moody. Kerrie is also a Licensed Practical Nurse who gained experience working on a surgical ward and as a casual nurse in our local hospices providing end of life care. She is happiest outdoors, on event, working insane hours orchestrating medical equipment, teaching, providing patient care and especially promoting research during mass gatherings. Her 'door' is always open for anyone who wants to pop in and chat about a new research idea….if they can keep up. During "slow" times, Kerrie can occasionally be seen participating in advanced security training tactics and event safety.
MGMIG Current Collaborators (alphabetical)
Dr. Ron Bowles, PhD, Research Strategist, Office of Applied Research, Justice Institute of British Columbia
Ron has thirty years experience in the emergency services as a practitioner, instructor, and curriculum developer in multiple settings. He worked as a paramedic in the Okanagan and Vancouver before becoming a faculty member at the JIBC. He has worked as part of medical and pre-hospital teams in search and rescue, minor sports, ski patrol, and mass gathering events. Ron brings a background in qualitative research, applied research in EMS education, and curriculum development to the MGM project.
Chris Callaghan
Chris has been involved with the MGMIG since 2016, and has completed his BSc. in biomedical science from the University of Guelph. Chris got involved in mass gathering medicine through working with a variety of event medical companies. Chris is passionate about mass gathering medicine research and hopes to continue to further the development of research in this area.
Michael Camporese
Michael has been involved with the MGM registry since 2012. He is currently working as a Primary Care Paramedic for the British Columbia Ambulance Service and is completing his Bachelor of Science in Nursing at Douglas College. He got involved with the MGM team while volunteering with multiple first aid and medical event companies. He really enjoys working at events and is very honoured to be able to learn from the MGM team and help contribute to the development of knowledge around mass gathering medical care.
Elizabeth Chasmar
Elizabeth has been involved with the MGMIG since the fall of 2018 and holds a BASc from Quest University Canada. She has a background in public health and harm reduction with the BC Centre for Disease Control and is excited to be diving into the field of Mass Gathering Medicine. As an aspiring RN, Elizabeth is honoured to have the opportunity to grow professionally and academically with the MGMIG. You can find her working on events as an operations coordinator and field responder.
Stephen Chui
Stephen brings with him years of experience in the recruitment and management of medical team members. He had the privilege in working with multidisciplinary health care providers across music festivals, sport events, raves and mass-scale events such as the 2010 Olympics and the World Police and Fire Games. Stephen focuses on regulatory compliance, team policies and crew management. Outside of his professional life, he is an avid volunteer involved with agencies at all three levels of government.
Dr. Tom Green, Sports Medicine Lead – MGM
Tom is an Emergency Physician at Royal Columbian and Eagle Ridge Hospitals and also holds a diploma in Sports Medicine from the Canadian Association of Sports and Exercise Medicine (CASEM). He did medical school at Queen's University and completed Fellowships in both Emergency Medicine and Sports Medicine at UBC. As a former national team athlete with the Canadian Field Hockey team, sports has always been part of Tom's life. He currently works with Whistler Mountain Ski Patrol, has been medical lead in the finish line tent at Ironman Canada for the past two years and is the medical director of the Subaru Vancouver Triathlon. Interests in MGM focus on medical care of athletes and sports event coverage.
Dr. Carolyn Kelly-Smith, Wilderness and Mountain Medicine
Carolyn is an FRCPC trained Emergency Physician at Royal Columbian Hospital . Growing up in Squamish B.C. led to an early love of wilderness and mountain activities. During her residency she sought out subspecialty training in wilderness medicine and completed the IKAR Diploma in Mountain Medicine in Europe. She has since helped found the Canadian Society of Mountain Medicine and is a course director for the Canadian version of the IKAR DMM. She combines he interest in the outdoors with emergency medicine by working as a physician for Whistler Blackcomb ski patrol, Search and Rescue, Mike Wiegele's Heli ski and providing medical coverage for multiple ultramarathons and sports events. She also recently spent 3 months volunteering with the Himalaya Rescue Association in Nepal.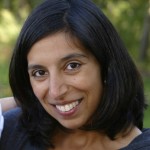 Shana Jamani Lund, RN
Dr. Brendan Munn, Interior Health/Southern Medical Program Rep
Brendan is an emergency and anesthesia trained physician based in the BC Interior and is a Clinical instructor at UBC. He has been involved as a volunteer and medical director at music events, and has a particular interest in the interface between harm reduction services, medicine and critical care at multi-day festivals. He has been known to defend Houses of the Holy as the best Zeppelin album.
Jordan Myers, Event-Project Mgmt Consultant, Event Emergency-Risk Specialist, Course Designer, Community Advocate & Outreach
An event & project management consultant specializing in unique large & small scale events, community engagement, emergency-medical planning/ implementation. Jordan works with a variety of events in both the US & Canada. He provides input and support to a variety of projects within the MGM working group addressing clinical, education, research and public policy needs for mass gatherings and special events in British Columbia.
Haddon Rabb
Haddon is a nursing student at the University of British Columbia where he has been involved in the event medicine scene since 2014 and joined the MGMIG in 2017. After volunteering with an obstacle course racing medical team in Eastern Canada, he was bitten by the event bug. Haddon has a background in prehospital care and marine search and rescue which has led to a keen interest in mass gathering, wilderness, disaster, and emergency medicine. Haddon's MGM focus lies primarily in adventure/OCR events, policy, multiday music festivals, and furthering the science of mass gatherings.
Current collaborators also include Natalie Chan