MGMIG Previous Collaborators (alphabetical)
Dr. Omar Ahmad, MGM Critical Care Advisor
Omar is a Critical Care, Transport and Emergency Physician. He has a Diploma in Disaster Medicine and Management and works with Island Health in Victoria. He is a Clinical Assistant Professor at UBC. He enjoys his time as Associate Medical Director of the BC-MMU and is actively involved in Disaster Management education.
Dr. Greg Anderson, PhD, Dean Applied Research, Justice Institute of British Columbia
Trained in applied physiology, Dr. Anderson has been actively involved in exercise, occupational and environmental physiology. He has participated in, and worked in various capacities on medical teams at recreational, elite, provincial, national and professional sport mass gathering events, most recently as the Exercise Physiologist for the Canadian National Women's Soccer Team. Greg has an interest in pre-hospital care of athletes and worker's in various settings, most recently investigating first aid and CPR skill retention in first aid providers within an industrial setting. Greg brings an applied research background, data management and statistical analysis skills, and a level of success in grant application, project management, and publication of results.
Michael Carson
Michael brings a varied background to the team. His professional background includes various senior level positions in the travel technology industry. Michael has also had extensive volunteer involvement in various sporting events including golf tournaments, running events, and triathlon events.
Alain Denis
Alain has been involved in special events for many years in a variety of roles. He has knowledge and experience in course operations, logistics, and support. More recently he has been involved in the planning and deployment of medical assets/equipment for large complex events such as Tough Mudder and Subaru Ironman Canada. With a healthy interest in outdoor athletic races, Alain has been a cycling lead for the Vancouver International Marathon, Scotiabank Half Marathon, Modo 8K, and Eastside 10K. He has even timed many running races locally and out of town. His vast experience in special events lead him to the MGM Interest Group where he has participated as part of the data collection team and on a few other projects. If that wasn't enough, for his actual day job, Alain is an IT mastermind.
Ron Ford, Special Operations Coordinator, BC Ambulance Service
Ron Ford has overseen the BC Ambulance Special Operations Division since its inception when, in response to large mass gathering events, the ambulance service realized the need to commit specialized resources to effectively manage the health care needs of the population. Ron has been the driving force behind such innovative ideas as BC Ambulance's Bike Squad & ATV Gator Units in response to the unique difficulties faced by responding Paramedics into heavily crowded areas. Ron has spent years in discussion with organizing groups trying to describe the challenge mass gathering events place on the health care system. He believes this research may assist both organizing groups and health care providers in a better understanding of those challenges and collaborative ways to resolve those concerns.
Riley Golby
Program and Grad Year – MED VFMP 2017
Why I am interested in MGM: Learning how I can contribute to the safety for these large scale events in the future is very exciting! It is challenging enough to manage acute patient care within a fully equipped hospital setting – that same kind of care in a more hectic, less controlled environment, in the context of scarce resources requires another type of skill set altogether. Through MGM I hope to get exposure to a facet of medical care that I will not typically have experience in within my training and hopefully this can become a part of my career in the future.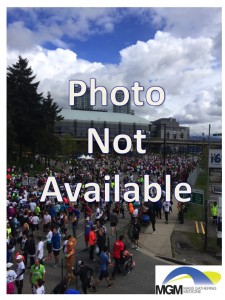 Tim Grieve-Price – Co-Chair UBC MGM Club 2015-2016
Interest in MGM – While new to the world of MGM, Tim has a wealth of experience with first-aid and coordinating large outdoor events. He has been a medical attendant on three separate international volunteer trips, for both patients and his peers, has years of experience lifeguarding both indoor and outdoor environments, and has been involved in outdoor sports in some capacity since he was 14. He is always excited to share his experience, and to learn from others. As someone with a passion for sports, music, and many other things, he has a vested interest in keeping these events fun and safe for everyone, and in helping others do the same!
Dr. Samuel J. Gutman, Clinical Assoc Prof., UBC
Dr. Sam Gutman is the president and Chief Medical Office for RockDoc Consulting. Since graduating from University of Western Ontario School of Medicine in 1991, Dr. Gutman has been a practicing Emergency Physician working in major trauma receiving and referral hospitals throughout Vancouver, BC. Sam is also a Clinical Associate Professor in the Faculty of Medicine at UBC and staff physician at Lion's Gate Hospital in North Vancouver. Currently, Sam is very active in the field of Mass Gathering Medicine and Disaster Medicine research, and shares his findings with all of RockDoc's clients, partners, and associates as well as agencies and governments.
Andrew Guy – Co-Chair UBC MGM Club 2014-2015
Position: MGM Club Event Coordinator and Data Entry Lead
Graduation Year: VFMP 2017
Favorite Event: My favorite event so far was the spinal packaging event instructed by BC Ambulance Service paramedics and Dr. Carolyn Kelly-Smith, ER physician and doctor for North Shore Search and Rescue
Why the MGM Club? I joined the MGM club because enjoy working in a pre-hospital environment with limited resources, learning to improvise and think on my feet. I have a background working on events through my experience coordinating the St. John Ambulance Brigade as well as with the Royal Canadian Marine Search and Rescue in Victoria, which naturally led me to further my involvement by joining MGM
Dr. Bonnie Henry, Deputy Provincial Health Officer BC
Bonnie is a specialist in Public Health and Preventive Medicine and is Board Certified in Preventive Medicine in the US. She graduated from Dalhousie Medical School and completed a Masters in Public Health in San Diego, residency training in preventive medicine at University of California, San Diego and in community medicine at University of Toronto. Bonnie is also an Associate Professor at the University of British Columbia, Faculty of Medicine and has been involved with planning, surveillance and response to mass gatherings in Canada and internationally, including with the 2010 Vancouver Olympic and Paralympic Games. She is the author of "Soap and Water and Common Sense" a guide to staying healthy in a microbe filled world.
Sunny Johal
Before being accepted into the medical program at UBC, Sunny was enrolled in UBC's Pharmacy Program for two years. Sunny developed an interest in MGM while volunteering for Rockdoc since his first year of medical school. Since then he has become more involved with the MGM Interest Group and is currently working on an online learning resource directed towards health care providers working at mass gathering events. This online resource aims to address mechanism of activation, common toxidromes, and initial management of frequently used drugs of abuse. With his pharmacology experience, his role involves producing drug information content and designing the layout of the online training modules.
Jessica McCallum
Jess is currently in the FRCPC Emergency Medicine Program at the University of Ottawa. She graduated from medical school at UBC in 2016. She was involved in the MGM Medical Student Club and the MGM Registry Team during medical school. Prior to this, she volunteered at Mass Gathering Events as an OFA Level 3 and EMR healthcare provider. Part of what drew her to MGM was her interest pre-hospital medicine and Global Health. The positive interdisciplinary mentorship she received on-event as part of a healthcare team committed to reducing risk and keeping participants safe continues to motivate her to be part of the MGM team and she hopes to be able to give back to future generations of learners.
Riley McDonald
Riley has been part of the MGM interest group and a certifiable event junkie for the past 2 years. He first became involved with MGM while completing his Bachelors of Kinesiology at UBC Vancouver and has since continued his involvement as one of the registry data leads from Kelowna BC. Riley feels privileged to contribute and learn from this world-class research team. When he is not busy with mass gathering events in the summer, Riley is working in a medical lab or volunteering with Ski Patrol and special-needs groups.
Michael Miller
With over 30 years in the field of Water Safety, Michael began looking for new areas to focus his attentions and efforts. Michael Volunteered for tough mudder 2012 and found what he was looking for.
Michael's passion is showing lifeguards their potential by introducing them to opportunities to share their knowledge, skills and abilities amongst other Emergency medical responders.
Michael has been in the been a lifeguard since 1986 and currently serves on the B.C. Lifesaving Society National Lifeguard Committee as well he is a Master Instructor trainer with the Canadian Red Cross.
Dr. Patrick Oxciano
Patrick is proud to be part of the MGMIG as one of the resident representatives. He is currently the co-chief resident of the Royal College Emergency Medicine program at UBC as well as a student in the European Masters in Disaster Medicine. Patrick's other academic interests include toxicology and medical education.
Patrick is also a huge Vancouver sports fan and regularly attends Canucks and Whitecaps games.
Dr. Jess Paul
Lured by the challenges of clinical medicine in austere and unpredictable environments, Jess has been involved with MGM since medical school in both research and clinical capacities. As a resident of the UBC Royal College Emergency Medicine program, she has a special interest in emergency preparedness, disaster management, and medical care in low-resource settings. She co-founded the UBC MGM club for medical students in 2012 where she continues to contribute leadership and clinical teaching, both at club meetings and on-site at events.
Ross Prager
Program and Grad Year – Medicine, VFMP 2018
Interest in MGM– Volunteering with St. John Ambulance Victoria and working with the British Columbia Ambulance Service as a paramedic has exposed me to the challenging, dynamic, and exciting realm of pre-hospital and mass gathering medicine. I am excited to have the opportunity to contribute to this rapidly expanding field, and am looking forward to the opportunities that lay ahead.
Simon Steunenberg
Simon began getting involved with the MGM Medical Student Club and the MGM Registry in 2013 while studying at the UBC MD Undergraduate Program where he will graduate in 2016. MGM was of interest to him because of the mix of pre-hospital medicine and extensive logistical planning required for events. Since getting involved, he has enjoyed the diverse array of skill sets and backgrounds of the MGM team and their eagerness to contribute to research and education. When not involved in MGM or his studies, you can find Simon kicking a soccer ball or enjoying the local mountains.
Sean Vaisler
Sean Vaisler is an Emergency Management professional with the National Energy Board and a contracted event management professional. He received his Masters in Disaster and Emergency Management from Royal Roads University in 2016 and his Event Management Certificate from British Columbia Institute of Technology in 2012. Sean has more than more than 10 years of progressive experience in paramedicine, disaster response, emergency planning and risk management. Sean operated as a tactical paramedic with the Israeli ambulance service "Magen David Adom" disaster response unit. As an event professional since 2009, Sean has worked in capacities such as operations management, emergency communications, event planning, event emergency response planning. Sean is an active Research Member with Mass Gathering Medicine Interest Group with the University of British Columbia since 2011; Sean has a passionate interest in improving upon and understanding the link between mass gatherings and the field of disaster and emergency management.
Dr. Jonathan Wallace, Provincial Medical Officer – St John Ambulance (BC/YT), Island Medical Program Rep
Jonathan is presently an Emergency Physician at Saanich Peninsula Hospital in Greater Victoria. He also works as a GP-anaesthesiologist, providing O.R. and critical care services in small communities throughout BC and the north. Jonathan originally got his start with pre-hospital emergency care and MGM when he began volunteering with St John Ambulance in 1997 and shortly thereafter joined the BC Ambulance Service. He continued with both organisations throughout medical school and residency, eventually having to give up the paramedic role due to prolonged commitments in other provinces. In 2010 Jonathan also took a six month sabbatical from Canadian practise to work as a flight physician for the Royal Flying Doctor Service in Australia. He continues to volunteer with St John Ambulance and looks forward to involving the IMP to MGM opportunities on Vancouver Island.
Sydney White – Co-Chair UBC MGM Club 2015-2016
Interest in MGM – Before starting med school in the class of 2018, Sydney was lucky enough to get her hands dirty with trauma and pre-hospital medical care with Revelstoke's Ski Patrol, Search and Rescue and BC Ambulance Service. Over the years, her favorite medical volunteering experiences have been the Ironman Championships in Kona, Hawaii the Freeski World Tour, and Shambhala Music Festival in Salmo, BC. Im looking forward to helping out with MGM club next year, and some great events this summer!
Quinn Yu – Policy Lead
Quinn currently works as a Policy Advisor with the BC Ministry of Finance's Gaming Policy and Enforcement Branch. Previously, he has worked at all three levels of government, in the private sector, and in the not-for-profit sector. Quinn's interest in Mass Gathering Events stems from his enthusiasm to connect with participants, organizers, and volunteers. Academically, Quinn has led research projects on various topics in public health, public safety, and international relations. Recently, he led research projects on international peacebuilding models and BC road user safety. In his spare time, Quinn enjoys playing ultimate frisbee, coordinating board game nights, and meeting travelers through his AirBNB in Victoria, BC.
Previous collaborators also include Neda Amira, Amy Bayliss, Lyndsey Wong, Justin Mui, Peter Wang, Dan Wong